Kidzu is excited to partner with AI for Teachers and The North Carolina School of Science and Mathematics to help connect you "direct to tech" that will engage, inspire and enhance your family's enjoyment and understanding of the ever expanding digital universe.
Join us for a celebration and study of computer science and coding. Created for Computer Science Week in December, our curricular-aligned Computer Science and Coding Learning Kit is great to use with K-2 students year-round.
K-2 Facilitator Guide and Activity Plan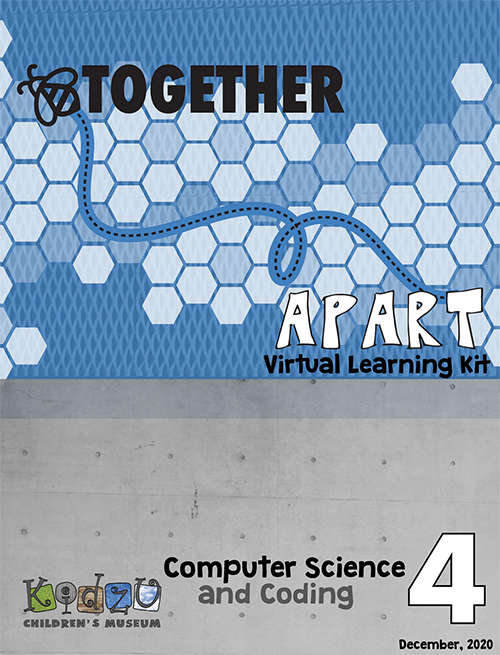 AI – Artificial Intelligence
AI is everywhere. It lives in our cars (Self Parking), our homes (Alexa) and our pockets (Smart Phones). Harness some of that technology with these suggested links for creative fun and learning with AI.
| | |
| --- | --- |
| Emoji Scavenger Hunt: Identify Emojis in the real world using your phone's camera | Pix2Pix: Watch your doodle transform into a full image |
| GauGAN: Draw a scene on a segmentation map and watch as it is transformed into a photo-realistic image | Semi-Conductor: Conduct an Orchestra! Your computer camera translates movement into direction for a virtual orchestra |
| Freddiemeter: Like karaoke? Like Queen? If you said yes, then this one's for you – Sing along with Freddie Mercury and get a rating. It's fun (and challenging) for the whole family | Quick, Draw: Teach a neural network to recognize doodling. |
| Just for fun: Channel your inner "Pollock" and have fun creating your own masterpiece without the mess! | The Artificial Intelligence (AI) for K-12 initiative: An online, resource directory to facilitate AI instruction. |
Join Kidzu's STEM Coordinator, Allie, as she experiments with the Code-a-pillar! This is a fun way to teach early coding and problem solving.
Can't get enough STEM? See our Educational Resource Page for more links for more interactive learning activities. Blow off some S.T.E.A.M. and share what you've made using the hashtag #kidzuathome and tag @kidzucm.
Other Programs