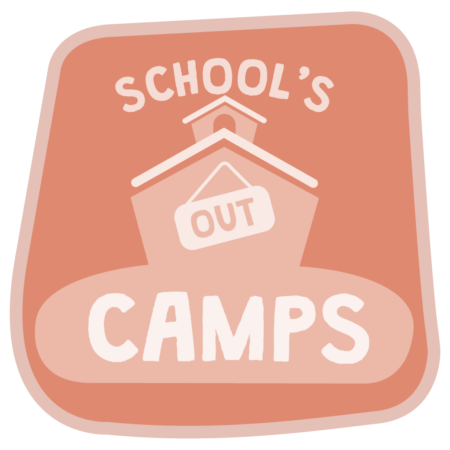 Spring camp registration open now!
Our campers play and explore in Kidzu's exhibits, tinker in our Makery, and engage in STEAM-based projects together.
Camp Hours
9:00 AM – 3:30 PM | Drop-off: 9:00 AM – 9:30 AM. Pick-up: 3:00 PM – 3:30 PM.
Member Discount
20% off Kidzu camps!
Have questions?
Scroll down to see our School's Out Camp FAQ or contact our Camp Team at camp@kidzuchildrensmuseum.org.
I was extremely impressed by Kidzu's camp programming. My son participated in such an array of activities, games and crafts. I do not think there was a dull moment. The counselors were also engaging. We love Kidzu and the creative environment and we were extremely pleased with the camp.
All of the staff were really really wonderful. And the activities — my girls had so much fun! We absolutely loved the camp. We look forward to more.
The counselors were fantastic - patient with great communication skills.
My daughter loved the variety of activities they got to do each day. We also loved the policies to keep the kids safe during the pandemic.
This was our first camp with Kidzu and we will be absolutely be back for more camps and drop-off activities. I feel it's a safe, intimate environment where [my child] gets due attention but can also explore activities without being hovered over. This balance means a lot to me as a parent.
Camp can be a challenging environment for my camper. He has autism and struggles to access most programming. I think that Kidzu did as well as could possibly be expected meeting his needs, and for that we are grateful.
It was a perfect first camp experience because my daughter already loved going to Kidzu. I also appreciated the mix of activities, inside/outside time.
My daughter absolutely loved camp. She was sad when it ended and was excited to get up every morning. We will definitely be planning to do more!
I absolutely love all programs at Kidzu and am always amazed with the ideas you introduce the children to. My son came home with the most incredible projects and stories from his day.