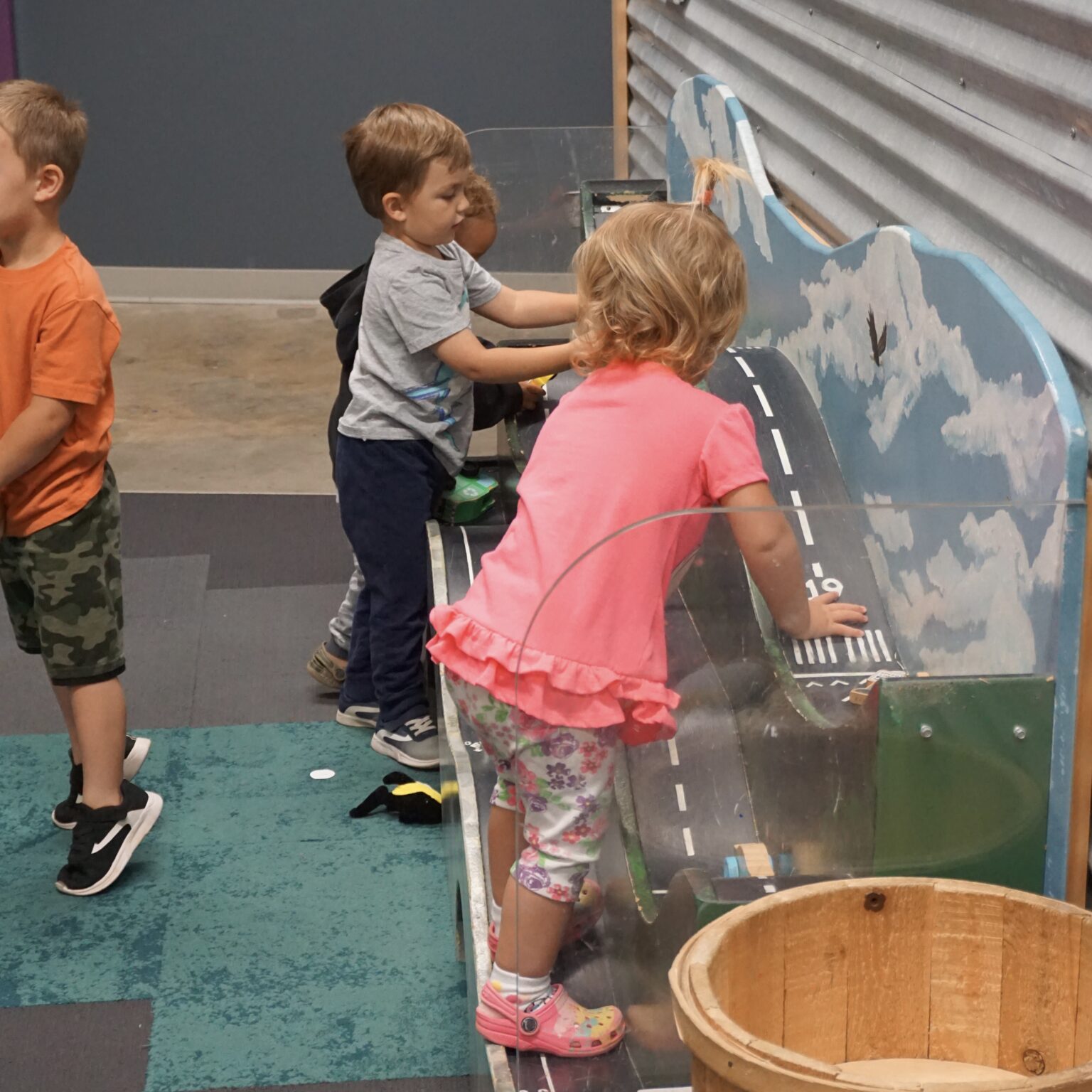 To book your self-guided group visit, fill out this interest form and a member of our programs team will be in contact within 2 business days. You may also contact our programs team directly at programs@kidzuchildrensmuseum.org
Explore at your own pace! You will have group access to all exhibit areas in our museum, at a discounted rate.
Pricing:
Discounted admission is available to groups with a minimum of 10 children, and 2 adults. Groups that do not meet this minimum requirement will be charged Kidzu's Daily Admission rate of $8.50 each.
12 – 24 individuals – $7.50 per person
25+ individuals – $7.00 per person
*Groups of 25 or more are required to book at least 2 weeks in advance
Kidzu requires 1 adult per every 5 children. Adults are admitted free, up to the ratio of 1 adult for every 5 children. Adults beyond this number will be charged Kidzu's corresponding discounted group admission rate, dependent upon the number of individuals, as listed above.
Time Options:
Groups with 10 to 24 individuals can schedule any time of day 10am-5pm Tuesday – Friday:
Self-Guided group visits are a maximum of 2 hours long.

Must book at minimum 1 week in advance to allow capacity adjustments.
Groups with 25 or more individuals can visit the following days:
Mondays (any time 9am – 3pm)

Wednesdays 9:30am – 11:30am or 10am – 12pm

Must book at least 3 weeks in advance.
*Group Visits are scheduled for a maximum of 2 hours. To receive discounted admission rates listed above, groups must have a minimum of 10 children in attendance. Any groups with less than 10 children will be subject to Kidzu's General Admission Ticketing prices at $8.50 per person. Kidzu requires at least 1 adult chaperone for every 5 children. 
Stay for lunch! 
Rent our Programs Room for 30 minutes after your group visit for only $30!
We have seating for 30 students; the room can fit 40 students if they sit on the floor. 
On Mondays, we can also offer our Caregiver Courtyard, fitting another 40 students on the floor. This would be a separate $30 fee (totaling $60 for 80 students). 
Lunch is not provided. Students and chaperones will need to bring a packed lunch if you rent the room. 

Ask us about our partnership with Alfredo's Pizza Villa, here in University Mall! For an additional fee, Kidzu will take care of ordering pizza for your group!