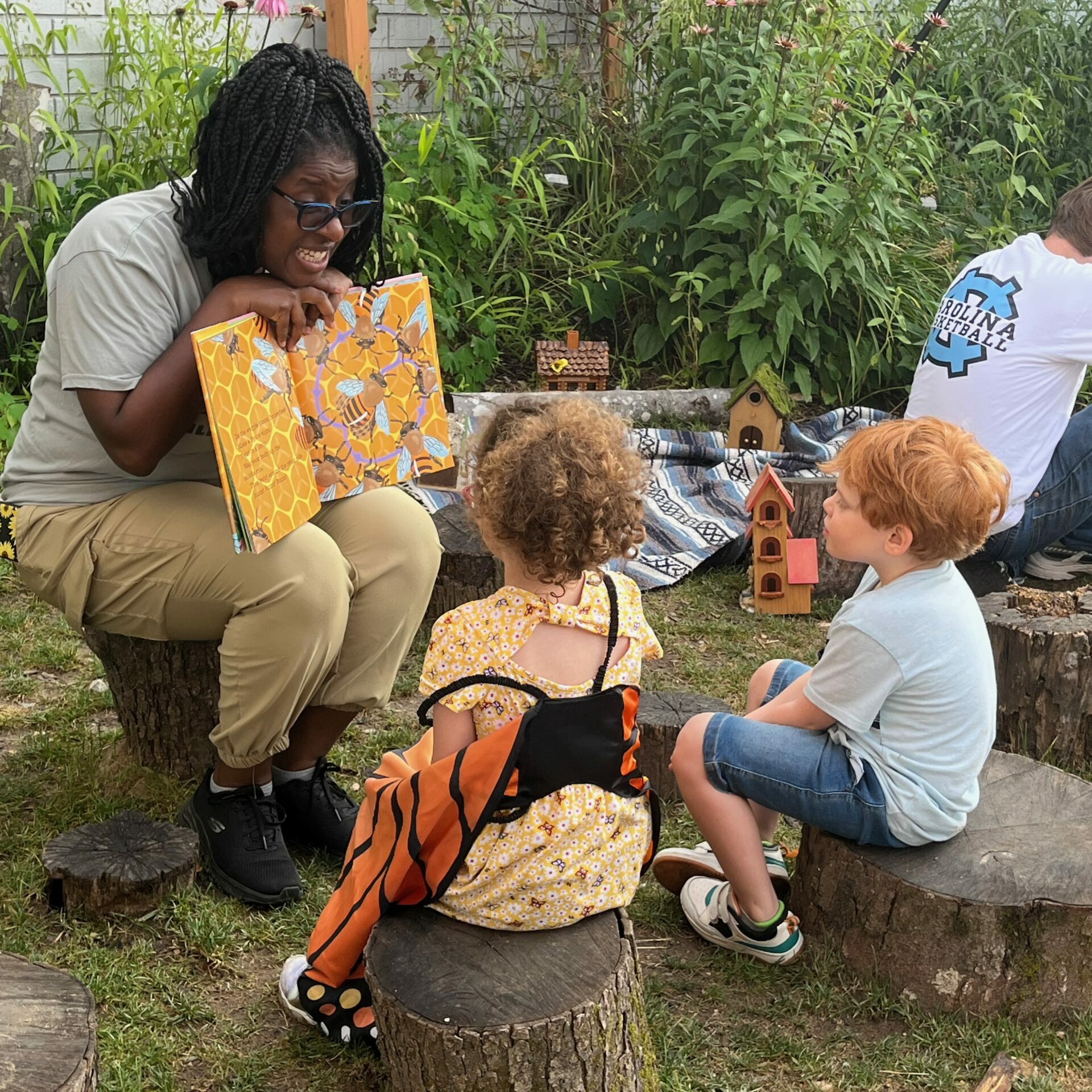 Garden Party: Bookworm Blast
August 18th from 5:00 PM to 6:30 PM
Celebrate literacy with Kidzu! Listen to story time with local author Darren Farrell, get your very own poem from the Poetry Fox, make some crafts, and participate in family-friendly activities. Plus, enjoy live music by Meadowlark Music!
This event is FREE! Register here

Thank you to our sponsor, NC GlaxoSmithKline Foundation, and to our activity sponsor, For Garden's Sake!