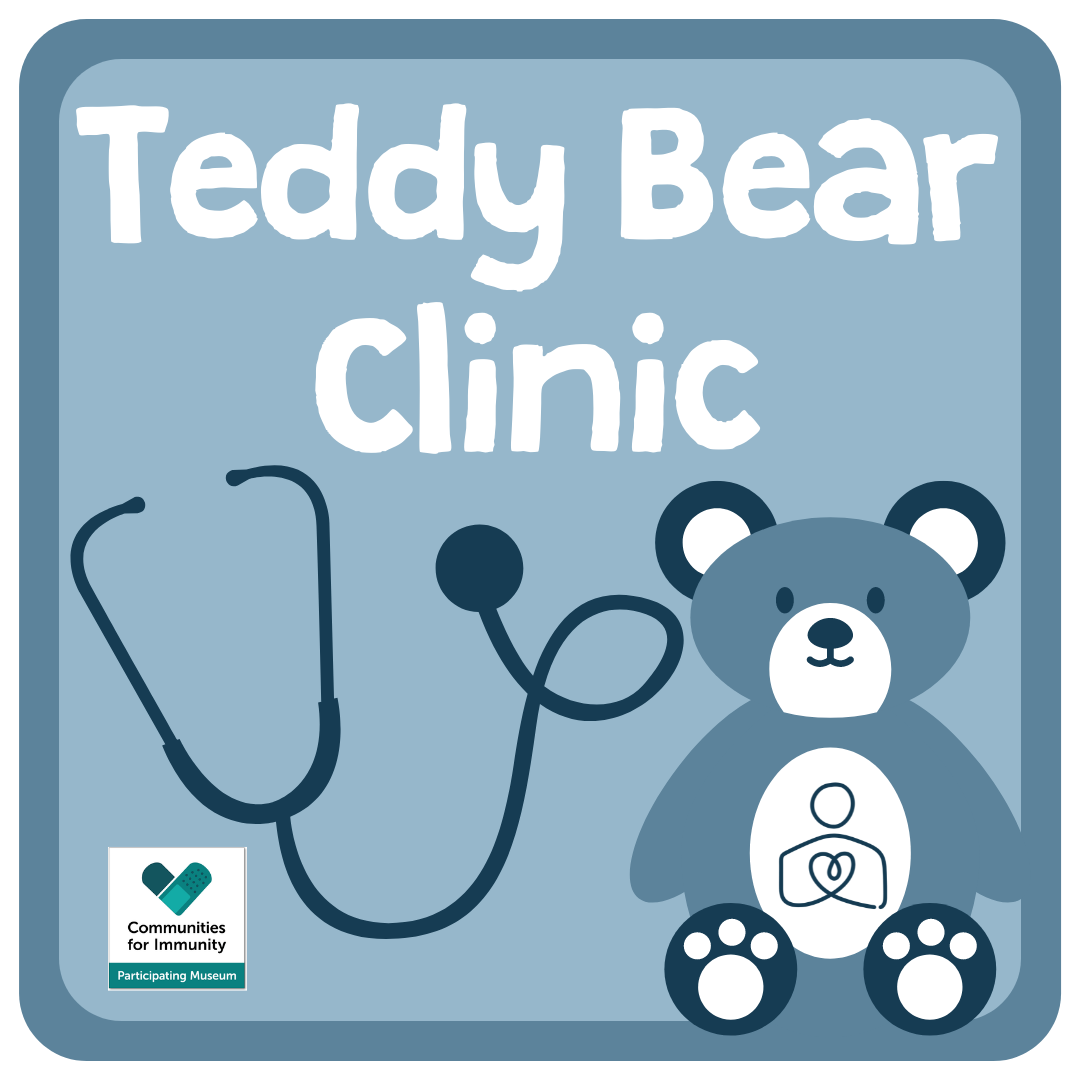 Teddy Bear Clinic
Starting in mid-February, Kidzu will be facilitating a Teddy Bear Clinic during 4 general admission sessions each week. Students from UNC-Chapel Hill pre-professional programs will be volunteering in this exhibit and engaging with families. Children can bring their own Teddy Bear or borrow one of ours as they navigate through the clinic with UNC students, administer a vaccine to their Bear, conduct a well check-up, and learn about all things wellness!
Teddy Bear Clinics are scheduled during the following general admission sessions each week: Tuesdays: 10am-12pm, Fridays: 10am-12pm & 3pm-5pm, Saturdays: 10am-12pm
Included with museum admission. Register for a general admission session here!