Imaginations run wild hearing stories of far off lands, wacky characters, friendships and fairytales. Kidzu@Home brings Storytime alive into your home with stories read by Kidzu staff as well as links to author and celebrity readings. Discover a new favorite book today! What have you been reading?https://www.youtube.com/embed/LDTVt0i6GNA?feature=oembed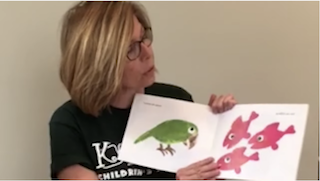 A Color of His Own
By Leo Lionni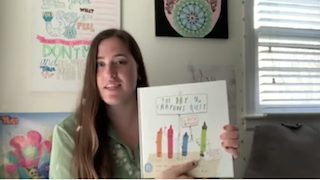 The Day the Crayons Quit
By Drew Daywalt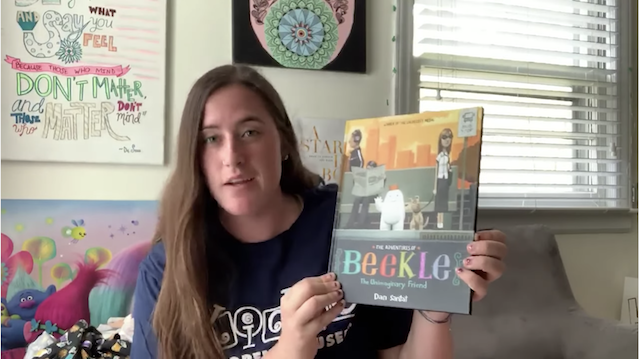 The Adventures of Beekle: The Unimaginary Friend
By Dan Santat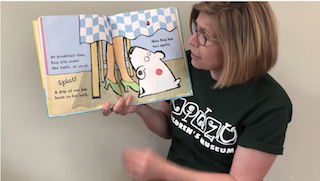 A Dog's Colorful Day
By Emma Dodd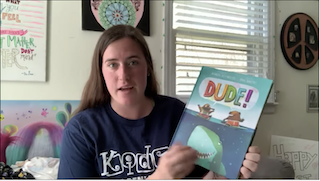 Dude
By Aaron Reynolds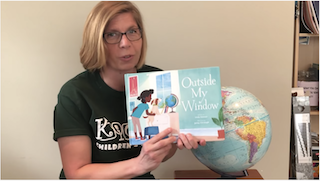 Outside My Window
By Linda Ashman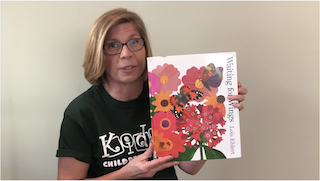 Waiting For Wings
By Lois Ehlert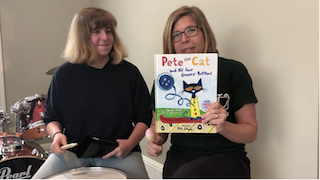 Pete the Cat
By Eric Litwin & James Dean
Backyard Fairies
By Phoebe Wahl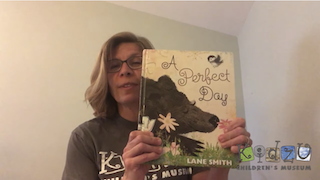 A Perfect Day
By Lane Smith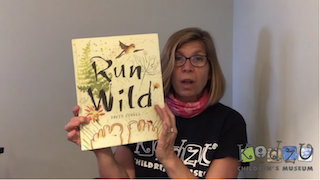 Run Wild
By David Covell
Swimmy
By Leo Lionni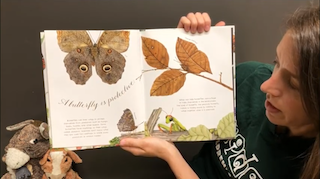 A Butterfly is Patient
By Dianna Aston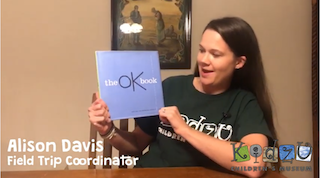 The Okay Book
By Amy Krouse Rosenthal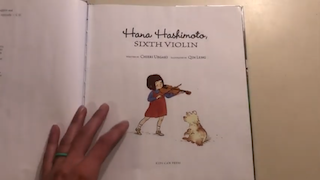 Hana Hashimoto, Sixth Violin
By Chieri Uegaki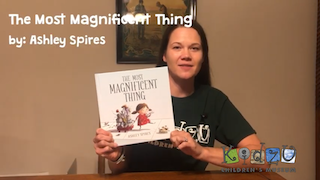 The Most Magnificent Thing
By Ashley Spires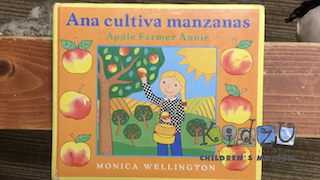 Ana Cultiva Manzanas (in Spanish & English)
By Monica Wellington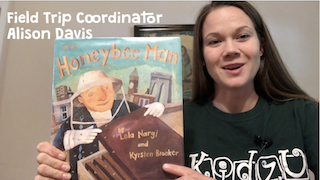 The Honeybee Man
By Lela Nargi & Krysten Brooder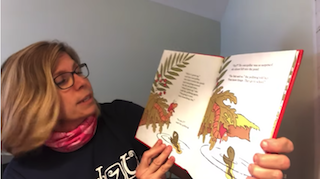 The Caterpillar and the Polliwog
By Jack Kent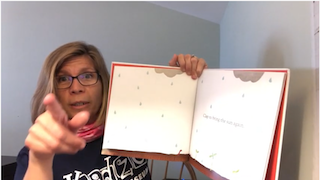 Plant the Tiny Seed
By Christine Matheson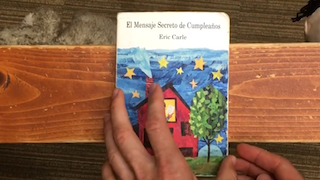 El Mensaje Secreto de Cumpleaños (in Spanish & English)
By Eric Carle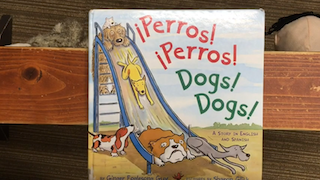 Perros, Perros! Dogs, Dogs!
By Araldo De Luca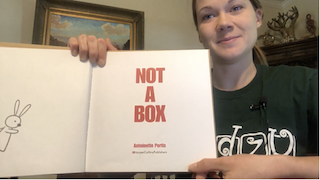 Not A Box
By Antoinette Portis
Iggy Peck
By Andrea Beaty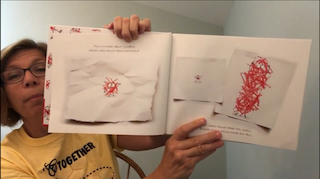 I'm Not Just a Scribble
By Diane Alber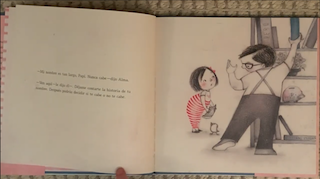 Alma y Cómo Obtuvo su Nombre
Por Juana Martinez-Neal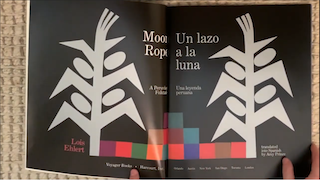 Moon Rope – Un Lazo a la Luna (in Spanish & English)
By Louis Ehlert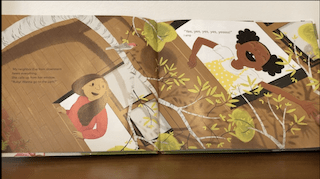 Ruby's Birds
By Mya Thompson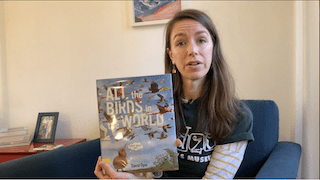 All the Birds in the World
By David Opie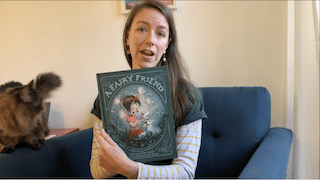 A Fairy Friend
By Sue Fliess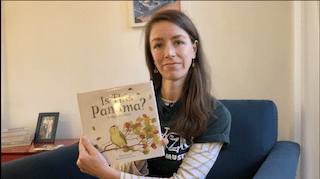 Is This Panama?
By Jan Thornhill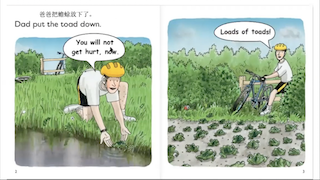 Toad in the Road in 普通话 Chinese, Mandarin
By Roderick Hunt and Alex Brychta
Ron Rabbits Big Day
By Julia Donaldson
Here are some of our favorite author and celebrity readings!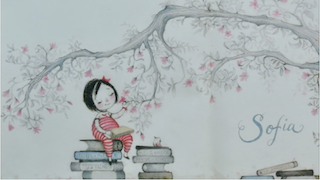 Kelley Clark reads Alma and How She Got Her Name
By Juana Martinez-Neal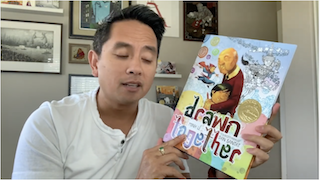 Minh Le reads Drawn Together
By Minh Le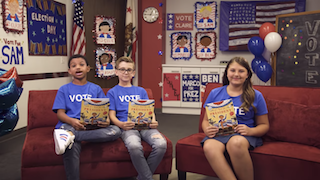 Lonnie Chavis, Parker Bates, and Mackenzie Hancsicsak read If I Ran for President
By Catherine Stier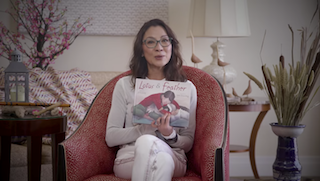 Michelle Yeoh reads Lotus & Feather
By Ji-li Jiang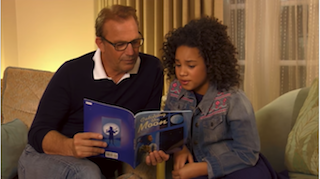 Kevin Costner and Jillian Estell read Catching the Moon
By: Crystal Hubbard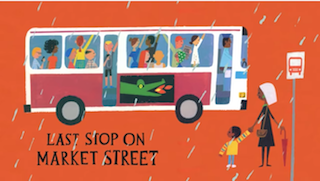 Matt de la Peña reads Last Stop on Market Street
By Matt de la Peña
Viola Davis reads Rent Party Jazz
By William Miller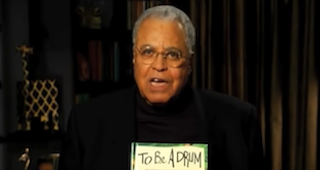 James Earl Jones reads To Be a Drum
By Evelyn Coleman
There are many great ways to "cuddle up" with a good book online. Kidzu loves Storyline Online as well as many others See some of our favorites on our Educational Resources Page Share your stories with us using the hashtag #kidzuathome and tag @kidzucm.
Other Programs
3 to 5 years, 6 to 9 years, Programs
10 to 12 years, 3 to 5 years, 6 to 9 years, Programs